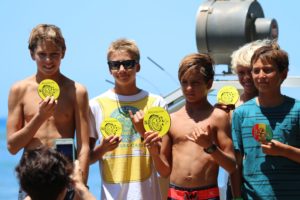 If you haven't met our team!  Get to know them!  These kids rock.
At Mokulele Airlines- we are more than just an airline!  We give back to kids in our communities who are passionate!  Our website is new and the blog will be updated!  So get to know us!
Cole Alves-Ocean Macedo- Eli Hanneman-Tony Nunez- Luke Swanson #MokuleleSurfTeam ??